The Lodges
The Lodges are situated in the grounds of the Shannon Oaks Hotel in Portumna, Co Galway. The Lodges are the first of their kind and as soon as you arrive you will notice how they blend into the woods and sit in complete harmony with their surroundings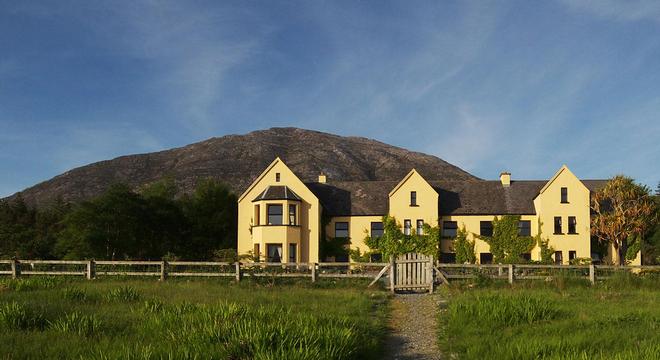 The Lodges are situated in the grounds of the Shannon Oaks Hotel in Portumna, Co Galway.
Spring, summer, autumn or winter you will have the opportunity to relax in the heart of the woods while staying in a luxury lodge as well as enjoying an unrivalled choice of sports and leisure facilities, health and beauty treatments, restaurants, bars, tennis and lots more.

The Lodges are the first of their kind and as soon as you arrive you will notice how they blend into the woods and sit in complete harmony with their surroundings, which include the 1,500 acre Earl of Clanricarde estate.

Each lodge offers the following facilities:
A beautiful, large open plan living/dining room with natural light, opening onto a private wooden deck outside.
Each lodge comprises five bedrooms, one double ensuite, two twins and two doubles with two additional beautifully fitted bathrooms.
The fully equipped kitchen features oven/hob, microwave, fridge and all the necessary kitchen utensils and crockery.
Washer/dryer, hairdryers, storage room, satellite TV, bed linen and towels are also included.
Accommodation type
5 bedroomed lodges with 3 doubles, 2 twins (sleeps 10)

Local Activities/Attractions
There is a large choice of activities at the Shannon Oaks Hotel including swimming pool, gym, bird watching, nature trails and lake-land walks. Other activities available locally include golf, fishing, horse riding, hunting, trekking, tennis, shooting, karting, canoeing or Shannon Cruises and lake boating.
Supplier Code THH
Start planning your vacation...
Enquire Now
Reviews
Choose Ireland for your Dream Romantic Honeymoon