The Kerry Way Waymarked Trail
The Kerry Way is one of the most popular National Waymarked Trails in Ireland...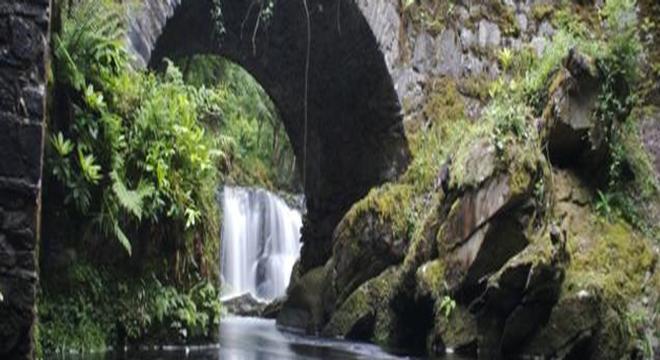 The Kerry Way is one of the most popular waymarked trails in Ireland. It is the walker's version of the celebrated "Ring of Kerry" and it offers a circuit around the rnountainous Iveragh Peninsula. The route crosses some rough and rocky mountain passes, while other parts can be exposed to the weather. There is a good range of accommodation, but it is fairly limited on the first couple of days. The Kerry Way features a number of spur routes.

Day 1
Leaving the bustling town of Killarney, the route passes Muckross House and Muckross Lake in the heart of the Killarney National Park . An ascent alongside Torc Waterfall is followed by a walk along the Old Kenmare Road, which isba rough track crossing wild country. The route descends through dense oak woods at Derrycunniby and runs close to the Upper Lake. Winter walkers may find a marked detour away from the lake while Whitefronted Geese from Greenland are grazing.The route continues into the Black Valley in the shadow of MacGillycuddy's Reeks.
Day 2
After wandering through the Black Valley, the Kerry Way uses the Bridle Path to cross a rugged mountain gap to reach the Bridia Valley. Another zig-zag path called the Lack Road crosses another rugged gap to reach Lough Acoose. Ireland's highest mountain - Carrauntoohil - rises high above both gaps to challenge the more serious walker. A simple road walk leads from Lough Acoose to the Climber's Inn at Glencar.
Day 3
After a low level interlude around Glenear, the route passes through a forest near the Caragh River, then climbs onto the shoulders of Seefin. The Kerry Way splits and offers two approaches to Glenbeigh. One route contours around Seefin, while the other climbs over a gap using a good track. Glenbeigh offers the first full range of services since leaving Killarney.

Day 4
Rossbeigh Hill rises steeply above Glenheigh and provides a fine upland walk before a descent. The Kerry Way then uses an old track contouring around the steep slopes of Drung Hill. A gentle descent leads through a forest and past a deserted village. A road walk continues towards Failmore Church, where an old Mass Path leads across the River Ferta. A spur route takes the Kerry Way along minor roads and bog roads to reach the colourful little town of Caherciveen.

If you are a walking enthusiast, talk to one of our Ireland Vacation Specialist about this popular walking trail and how to accommodate this in to your Ireland vacation.
Start planning your vacation...
Enquire Now
Reviews
Choose Ireland for your Dream Romantic Honeymoon