Waterford Crystal
From its beginnings in 1783, the legendary name of Waterford Crystal has found its way into most people's vocabulary.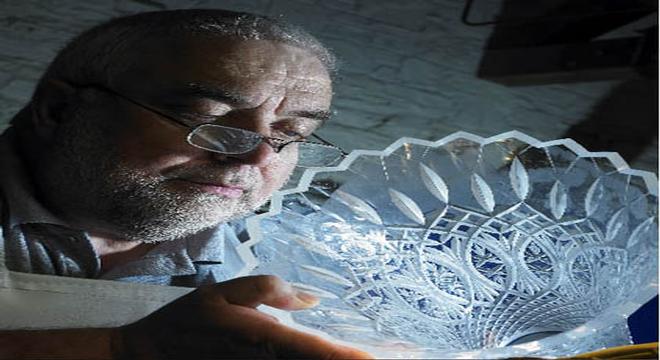 Location
History
From its beginnings in 1783, the legendary name of Waterford Crystal has found its way into most people's vocabulary. An extensive choice of crystal products can now be bought worldwide. Countless homes have a little bit of Ireland within them in the form of Waterford Crystal vases, glasses, lighting and ornamental pieces. The impressive rise of the company was not without its complications though. In 1851, the company virtually faced closure as a result of the financial climate of the time. However, with the awakened interest in Irish Independence during the 1940's and 1950's, the time had come for the company's relaunch. A group of artisans and apprentices were recruited and by 1951, Waterford Crystal was back in business. Expansion through the following four decades saw the move of the company to larger premises and the arrival at their 1980's position as the greatest producer of crystal in the world.
Always a company to remain aware of public opinion, in 1992 Waterford Crystal introduced new, more informal lines of crystal to the range and products from European countries were added. The success of Waterford Crystal can also be measured by the 250,000 visitors to the Waterford factory each year. A tour of each stage of the crystal making process enlightens visitors who had possibly not given much thought to the origins of the vase on their mantelpiece!
In fact the creation of crystal is a complicated and extremely skilled operation, which involves the initial ingredients of silica sand, potash and letharge being mixed within a furnace, raging at 1200 degrees Celsius. The molten crystal is then removed and, with the primitive tools of blocks and moulds, blowers then work their magic to begin the journey from molten crystal to masterpiece. One will never find Waterford Crystal seconds for the simple reason that any piece which is seen as less than perfect, is literally thrown back into the furnace. So, whilst unfortunately it is impossible to buy bargain price pieces, you can at least be certain that each Waterford Crystal item is perfect.
For Ireland vacations to remember get in touch. If you are looking for group vacations Ireland information, call us today.
Start planning your vacation...
Enquire Now
Reviews
Choose Ireland for your Dream Romantic Honeymoon