K Club
Situated amid the lush countryside of County Kildare 15 miles from Dublin - Ireland's only 5 Red Star Hotel and the venue for the 2006 Ryder Cup; the K Club needs little introduction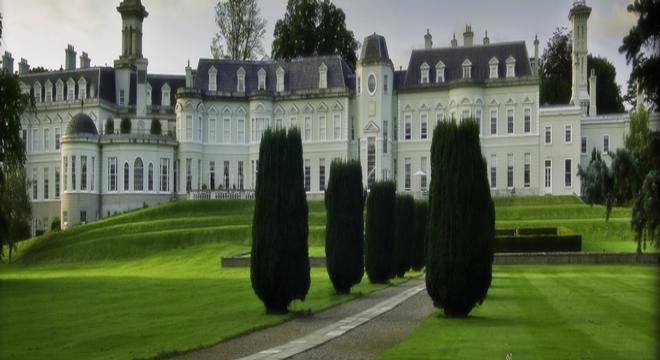 Situated amid the lush countryside of County Kildare 15 miles from Dublin - Ireland's only 5 Red Star Hotel and the venue for the 2006 Ryder Cup; the K Club needs little introduction.
The K Club is set in the fabulously restored Straffan House Georgian estate, within 300 acres of gardens, walks and delightful countryside, and is of course home to two world famous golf courses. The Smurfit Course (named after the estate's owner) where the Smurfit European Open is held and of course the Arnold Palmer designed course, the venue for the 2006 Ryder Cup.
The hotel certainly lives up to its billing, displaying the utmost in opulent luxury and the highest standards of service in all quarters. The classically laid out hall and lounge areas are handsomely furnished with fine antiques and richly decorated with famous art works and paintings, including a private collection of the works of Irish painter Jack B. Yeats.
This sense of understated elegance is continued in the hotel's deluxe bedrooms and sumptuous suites. Each has been decorated in its own unique style and offers every luxury you would expect and even some you wouldn't! And even the bathrooms are individual and lavishly spacious.
The K Club also boasts some of the finest dining in the land. From elegant formal dining in the Byerley Turk, one of Ireland's most acclaimed restaurants, which serves award winning cuisine from a sumptuous French menu with a unique Irish interpretation. To the stylish and informal setting of the Legends Restaurant in the Clubhouse, overlooking the 18th Green.
The facilities at the K Club include a full health and leisure centre with a complete range of Spa and beauty treatments and as well as of golf, the K Club offers a huge range of activities, from Fly fishing on the River Liffey, coarse fishing and horse riding, to extensive walks through the grounds.
Start planning your vacation...
Enquire Now
Reviews
Choose Ireland for your Dream Romantic Honeymoon