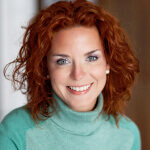 Talk to our tour expert
The more information you can give to us, the better the vacation experience we can provide for you. Email us, or even better, call us Tollfree in our offices in the South West of Ireland to discuss your plans.

1800 963 9260 (toll free)

info@discoveringireland.com
Enquire About Creating Your Own Vacation
Please fill out the enquiry form stating how you would like to create your vacation
see what people are saying on facebook
Start planning your vacation...
Enquire Now
JavaScript is required in order fully to use this site. Please enable it now and reload the page.