Mount Juliet
Mount Juliet is famed for its golf course and renowned as the finest sporting estate in Ireland, set around the splendid Georgian mansion Mount Juliet House.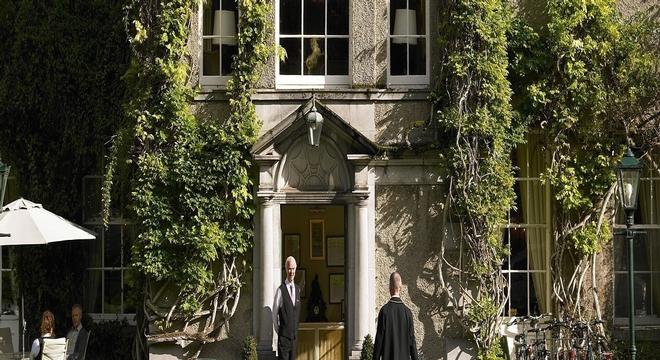 Mount Juliet is famed for its
golf course
and renowned as the finest sporting estate in
Ireland
, set around the splendid Georgian mansion Mount Juliet House.
The Mount Juliet Estate is set deep within the countryside of
County Kilkenny
on 1500 acres of lush rolling fields and woodland. It is home to the world famous Jack Nicklaus signature course; one of Ireland's leading championship parkland golf courses.
Mount Juliet House is a fabulously kept Georgian Mansion, a real architectural gem. The classical doorway leads to an impressive entrance hall, displaying exquisite 18th Century craftsmanship and Mount Juliet echoes with the opulence of a bygone era, with period furnishings filling public areas decorated with fine antiques, paintings and china.
Each of the bedrooms at Mount Juliet have been individually designed, in keeping with the Georgian splendour of the house and are lavishly spacious, offering an exceptional level of comfort and the highest standards of luxury accommodation. Many of the rooms enjoy captivating views over the River Nore across the grounds, while stylish accommodation is also offered with Club Rooms in the Hunters Yard for easy access to the Golf Course .
Mount Juliet's renowned restaurant; The Lady Helen Dining Room offers delights all round from its panoramic views, its original detailed stucco walls and its culinary excellence. A variety of international dishes, using fresh produce, hand picked from the estate are served for a true gourmet experience, complimented by an extensive list if fine wines and spirits.
Mount Juliet has an amazing array of facilities, boasting an exclusive Spa, using E'SPA products and offering a full range of health and beauty treatments and is complimented by a 15 metre swimming pool, sauna, steam room and gym. Mount Juliet also offers an extensive range of activities with, of course golf, together with the house's other famous pursuit; horse riding, with the Iris Kellett Equestrian Centre and fishing, on the waters of the River Nore.
Start planning your vacation...
Enquire Now
Reviews
Choose Ireland for your Dream Romantic Honeymoon