The Curragh
Regarded as the home of Irish flat racing, the Curragh racecourse is located in Co. Kildare.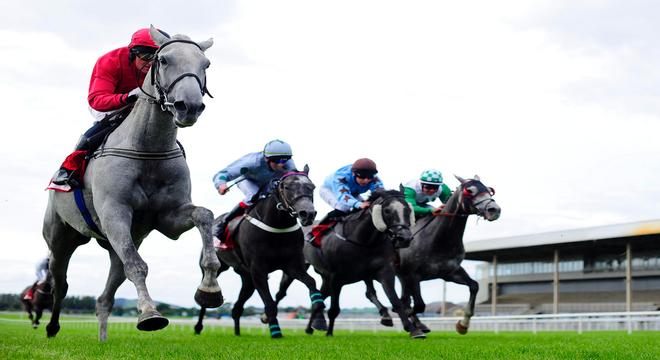 Location
Kildare ,
History
Before I begin this piece I should declare that I am not an objective observer. In my view attending a horse racing meeting is the best "craic" you can have while keeping your clothes on. I am a National Hunt man myself having been to Cheltenham on a number of occasions however, flat racing is almost equally as entertaining. With this in mind I will continue...

The Curragh racecourse located in Co Kildare can trace its racing roots right back to 1727 when the first recorded race was run at the venue. It was not until the late 1860's that the Curragh was officially preserved as a place for both horse racing and horse training. It's easy to see why this decision was made. If you travel from Dublin to Cork you will pass through the Curragh and one can see that it is an ideal location for horse racing. Funny enough I have also thought that it would have made an excellent golf course but then again we already have the best courses in the world as it is.

I should point out at this stage that the Curragh is for flat racing and is regarded as the home of Irish flat racing. Not trying to be condescending but for those that don't know National Hunt is the one where the horses jump over fences. Moving on, the County Kildare venue hosts some of the most famous races in the world including the Abu Dhabi Irish Guineas Festival, Dubai Duty Free Irish Derby, Darley Irish Oaks and The Irish Field St Leger.

Getting to the racecourse is very straight forward. There are special rates on Irish Rail and Bus Eireann services, while access by car is just off exit 12 of the M7 between Newbridge and Kildare Town. There is also free parking which will help with saving some money which you will probably end-up giving to the bookies. The venue itself is fantastic. It has everything you need to have a great day out. From the Bollinger Champagne Bar and Bistro to the Sit N Sip Coffee Shop it's got all tastes and pockets covered. It's also very family friendly with children under 16 going in for free and there are plenty of activities for them once inside.

If you are planning on going to a meeting you can check out the year's events at the following link http://www.curragh.ie

Finally a bit of useless info for you, The Curragh comes from the Irish word Cuirreach, meaning "a place for running horses". I know that that probably sounds like such an obvious name to call a racecourse but I thought I would just let you know.
Start planning your vacation...
Enquire Now
Reviews
Choose Ireland for your Dream Romantic Honeymoon