Avoca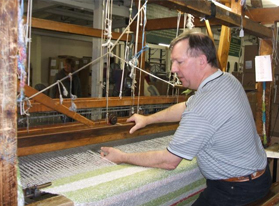 Avoca, in the county Wicklow, was born out of the copper mining industry, which thrived here in the last century before finally closing in 1982.
This attractive village on the Avoca River is now more famous for the hand weaving looms and the craft shop of the Avoca handweavers.
Avoca has also in recent years been recognised as the location for the well known TV series "Ballykissangel".
Mount Usher Gardens combine a long time famous collection of plants, gathered from all over the world, with a romantic garden planted in the tradition of William Robinson. There are 20 acres of flowers, trees, shrubs and light woodland.