Castletownbere
The Principle town along the Beara Peninsula, Castletownbere is home to one of Ireland's largest fishing fleets. A characterful town along the Ring of Beara route and a good base for exploring the peninsula.
Castletownbere is a bustling town with a down to earth atmosphere, nestled by the deep water port of Berehaven overlooking Bere Island, in the far west of County Cork. The main focal point of the town is its busy harbour, a haven for fishing crews from the Ireland and Europe, which in the summer months are joined by many colourful sailing boats.
The other focal point is the town's many characterful bars in particular MacCarthy's Bar in the centre of the town. Anyone who has read Pete MacCarthy's best-selling book on Ireland 'MacCarthy's Bar' will instantly recognise the bar in Castletownbere that features on the front cover of the book. Though there may be a few more tourists than before, you'll be pleased to know it has changed little since Pete MacCarthy visited. One half of the bar still sells groceries, they still do great ham and cheese toasties and it still pulls a great pint!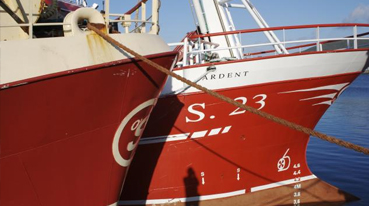 Ferries leave Castletownbere for Bere Island, the largest of the West Cork Islands with a population of just 210. Bere Island accounts for 21km of the Beara Way, a way marked path along the Beara Peninsula. The island was a key military installation for the British, who built a number of Martell Towers and Gun Batteries whose ruins dot the landscape.
Around Castletownbere there are a number of impressive megalithic sites such as the Dereenataggart Stone Circle, ten stones seemingly as old as time and 8km from the town in a perfectly remote location is the Dzogchen Beara Buddhist Retreat Centre.
Castletownbere is the hub of a number of activities from water sports and sea angling to hill walking in the Cara Mountains or you could just follow Pete MacCarthy's example and mingle with the friendly locals over a few pints.