Naas
Kildare's county town, Naas, meaning "Meeting Place of Kings" because of its location on the way to Dublin, is situated 17 miles south west of the Nation's Capital on the main Cork-Dublin road. Naas was once the home of Leinster kings. It is reputed that St. Patrick visited the town and baptised King Dunlang's (King of Leinster) two sons. The Anglo-Norman invaders erected a wall around the city after their invasion during the 12th century.
The town was burned down on two occasions. The first time was during the 2nd century by Cormac Mac Art and the second time during the 14 century by Edward Bruce. The town was attacked once again during the 1798 rebellion.
Many of the visitors come to Naas for horse racing. Other racecourses are located in nearby Curragh and at Punchestown, which hosts the Heineken International Three Day Eventing Championships and the Punchestown National Hunt Festival . There is also a motor circuit located near the town. Fishing for trout and salmon is reputed to be quite good in the Liffey River.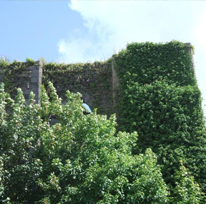 Due to its proximity to Dublin , Naas, with a population of over 15,000 inhabitants is now largely a dormitory town of Dublin.
When in Naas, you should visit St. David's Church, which was first mentioned in the 13th century, when it was the parish church of Naas. A ruin around Naas worth viewing is Jigginstown. It was built by a man called Thomas Wentworth, Earl of Strafford and Lord Deputy of Ireland from around 1632 to 1641. It never reached completion with the death of the Earl.