Tramore

Tramore is one of the most popular destinations for family holidays in the Southeast and indeed Ireland as a whole. A wonderful 3 mile beach with its 30 metre high sand dunes helps to make Tramore the popular destination that it is.
Part of the seafront is taken up by a 50 acre amusement park. It contains the amusements themselves, a miniature railway and a boating lake. At the western end of the beach is the figure of the Iron Man, a huge painted iron figure of an 18th century sailor, who has his arm pointed out to sea to warn approaching ships. He was erected in 1816 when 360 lives were lost after they mistook Tramore Bay for Waterford harbour.
While the weather is a factor in these type of holidays, in Tramore, Splashworld provides loads of entertainment, with slides and other usual features of a modern indoor pool. Amusement arcades provide other distractions as well. Otherwise you can spend some hours on the Tramore 18 Hole Golf Club overlooked by the Comeragh mountains.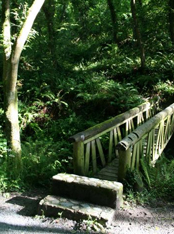 There are three main festivals in Tramore each year. They are the Tra-Fest Music Festival in July, the Tramore Racing Festival in August as well as the Carlsburg Tramore Golf Classic in September.
Camping facilities are available at the Newtown Cove Caravan and Camping Park. Other sites include the Atlantic View Caravan and Camping Park and the Fitzmaurice's Caravan Park. In Tramore there's no lack of good restaurants. There are 15 daily bus services to Waterford, from where a wide range of train and express bus services are available.