Castletownshend
Looking at Castletownshend today, one would be surprised to learn that the village actually changed its location in the 18th century.
The early village's roots could be traced back in Irish history from the battle of Kinsale in 1601. Originally occupying a more westerly site in the townland of Castlehaven, the present village sprang up around the castles built by the Townshend family in the 17th century. The name therefore is derived from those beginnings. Castletownshend is a unique village in that its main feature is the steep, precipitous decline down to the quay and the Townshend Castle, where the family of that name still resides. An unusual number of graciously designed, large, stone built houses, most of which date from the 18th century, make up this relatively small village.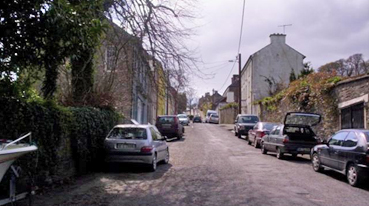 An annual event at Castletownshend is its Festival of Classical Music at St Barrahane's Church. First organised in 1980 it has continued each year since and its main aim is to promote classical music.
There are three pubs in Castletownshend: Collins's Bar is a family run establishment and a good venue for traditional sing songs. Just across the street is Lil McCarthy's and at the bottom of the village is Mary Ann's. This bar is noted for its seafood and on a fine summer's day lunch in the beer garden is not to be missed. Within this western corner of the county one can find the offices of Discovering Ireland Vacation - if you are in the area call in and say hello!