Clonakilty
Colourful and lively, Clonakilty is a town of tall spires, elegant squares and buildings rich in historical significance.

Clonakilty's past merges seamlessly with its present in such a way that the town has modernised while losing none of its charm. The library and council offices are housed in an old corn mill while the Post Office now occupies the former Presbyterian Church.
The industrial roots of the town are very evident and coexist with the signs of one of the dominant modern day industries - tourism.
One quickly realises that the people of Clonakilty really care about their town. The great pride they have for their home is evident when you pay a visit. A category winner in the 1999 Tidy Towns Competition, this picturesque town also picked up a prize as the tidiest town in County Cork and has won a Gold Medal in the national tidy town awards for each of the last four years. In 2007 it received the accolade of being one of only ten towns to be awarded the accolade of Best Emerging European Rural Destinations of Excellence. Clonakilty also became Ireland's first Fairtrade Town in 2003.
Clonakilty is a favourite amongst tourists as it simply offers everything; An exciting nightlife encompasses a traditional music focus as well as contemporary entertainment. De Barras bar on Pearse Street in the middle of town is widely acclaimed as synonymous with the best in traditional and folk music as well as hosting the best in alternative contemporary music. A whole host of alternatives line most of the main streets of the town. A short walk from the centre of town is a Model Village Exhibition which is a reconstruction of Clonakilty in the 1940s.
Clonakilty also houses the West Cork Regional Museum which pays tribute to Clonakilty's industrial past - especially its linen industry.
It is an ideal tourism location and nearby are a number of wonderful beaches such as the magnificent Inchydoney beach now home to a thriving surfing culture as well as being a terriffic location for swimming and walking.
Clonakilty History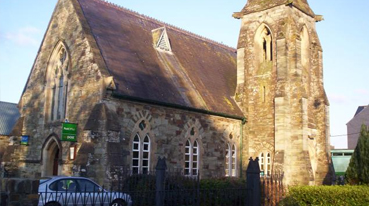 Clonakilty's most famous son is Michael Collins subject of the 1996 Neil Jordan film starring Liam Neeson. He is commemorated by a life size statue in Emmet Square where he lived for a time. Nearby just outside the town itself is the ruins of the house where he was born near Sam's Cross and also there is a local Michael Collins Centre with lots of information about his life and times. Clonakilty is renowned locally for its dish, Clonakilty Blackpudding (a type of sausage made from oatmeal and pig's blood) - try Twomey's Butchers at 16 Pearse Street, if you want to sample the delicacy.
The town received its first charter in 1292 but was re-founded in the 1600s by the first Earl of Cork. He wanted to create an English Protestant town from which Catholics would be excluded - the plan failed and Clonakilty went on to blossom into the important country town it is today. It is widely recognised as being a must see stop in any tour involving West Cork. It has a varied and very interesting history which is the subject of a very interesting walking tour of the town centre.

Discovering Ireland Vacation recommended Accommodation in Clonakilty

Inchydoney Lodge & Spa Hotel
Clogheen Strand Cottages
Celtic Ross Hotel, Rosscarbery