Dublin City
Ireland's capital needs no introduction and for many visitors to Ireland, Dublin is the number one destination. Dublin has history, charm, sights, museums, galleries, theatres, shops, pubs, restaurants and an abundance of character.
All about Dublin
Dublin was voted Europe's fourth most popular city break destination, behind London, Paris and Rome and is one of the friendliest capital cities in the world. Dublin's elegant Georgian architecture makes it one of Europe's most attractive capitals. Dublin is a relatively small and accessible city, small enough and safe enough to get around on foot, while the Luas tram system and the suburban rail system, the DART, provide excellent transport links throughout the city
Things to see in Dublin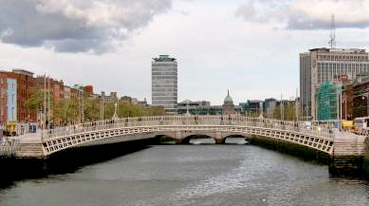 Dublin is where you'll find many of the nations treasures, housed in the city's galleries and museums and is where some of the most important events of Ireland were played out, most notably the Easter Uprising of 1916. Though the battle between the IRA and British Forces caused extensive damage to the O'Connell Street area of Dublin, (the bullet holes can still be seen on the General Post Office) this was one of the formative events of the Irish Republic.
History of Dublin
Dublin was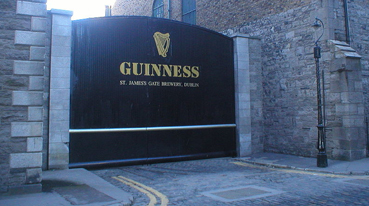 founded by Vikings during the 9th Century, who established a key maritime centre. The city and port continued to prosper over the centuries and with English dominance came the city's attractive 17th Century architecture. By the 18th Century, Dublin was second only to London as one of the largest cities of the British Empire. However by the start of the 20th Century, Dublin entered a long decline, which lasted until the economic turn around of the 1980s saw the Celtic Tiger breathe new life into Ireland's capital.
Dublin is a thriving cultural centre and boasts a great literary legacy with many luminaries of Irish literature such as Joyce, Shaw, Yeats, Wilde, Kavanagh and Beckett, being associated with the city.
Dublin's entertainment scene is legendary, from the boozy delights of the Guinness Storehouse and Temple Bar to more cultured nights at the theatre or dining in one of the city's fine eateries including five 'one Michelin star' restaurants and one two star eatery. It's no surprise that people from all over the world come to enjoy the "craic" in Dublin.
For tips on what to do in Dublin, visit our "Dublin in a day" page here
Accommodation in Dublin City