Kilmore Quay

Kilmore Quay is a small fishing village on the eastern side of the Ballyteige Bay. It is situated 12 miles from the international ferry at Rosslare. Kilmore Quay is distinctive because of the unique row of thatched houses which runs through the village.
Kilmore Quay is noted for its lobster and deep-sea fishing and indeed the Seafood Festival held in the second week of July, which includes seafood tasting, as well as music and dancing, draws huge crowds to the area. The village also has the Kilmore Quay Maritime Museum which is set on the lightship Guillemot. The boat, built in 1923, is the last boat of its type to be restored with complete cabins and engine rooms.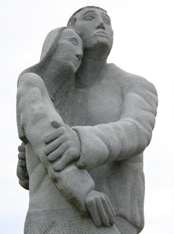 However, Kilmore Quay is probably best known as the point of access for the Saltee Islands. These islands, clearly visible from the quay, are Ireland's largest bird sanctuary. Birds such as the puffin, gannets and gulls are present, with Great Saltee being particularly famous for its colonies of cormorants. In spring several million seabirds nest on the islands. Even if you are not a bird lover it is well worth making the trip to the islands, as it is hard not to be impressed by the sights. One boat a day goes from Kilmore Quay to the islands and depending on the weather it leaves around 10 a.m. and returns sometime around 4 p.m.