northern ireland region
Northern Ireland is a fascinating place and there are parts in this corner of Ireland that are as beautiful as anywhere else on the island. Northern Ireland's two principle cities,
Belfast
and
Derry
also have centuries of intriguing history and culture to offer visitors.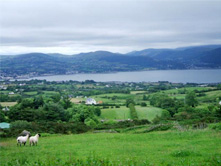 Over the last ten years, Northern Ireland has turned an important corner and the worst of the Troubles are over. Since the Good Friday Agreement of 1998 a strong degree of peace has been maintained and though some incidents still make the news, these conflicts are often more internal and there are very few risks for tourists.
If your ancestors were Scotch Irish, the chances are that they hailed from the province of Ulster, which make up the counties of Antrim, Armagh, Derry, Down, Fermanagh, Tyrone in Northern Ireland and Cavan, Donegal, Monaghan in the Republic of Ireland. Years of bad publicity had made Northern Ireland a virtual no go area for tourists, but the peace dividend has brought about increased interest in the region, and if you're planning a return trip to Ireland and want to go somewhere a little off the usual trail, then Northern Ireland is ideal.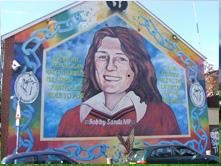 In this part of Ireland you'll find the cradle of Irish Christianity - St Patrick's first church at Downpatrick, the stunning scenery of the Glens of Antrim, the Mourne Mountains, the famous World Heritage Site of the Giants Causeway and some of the most prestigious links golf courses on the island of Ireland. Discover the living history of the province as it is unfolding, visit Northern Ireland now.