Rathdrum
Rathdrum located just 36 miles south of Dublin , once claimed to be the capital of County Wicklow . This was in the days when it had the flourishing flannel industry.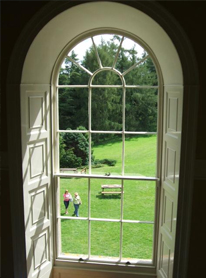 However, Rathdrum's main claim to fame is that 1 mile south of the town is Avondale House, the birth place of Charles Stewart Parnell. Born in 1845, Parnell became the "uncrowned king of Ireland" through his involvement with the Land League and Home Rule before his downfall and death in 1891. Recently restored to its 1850s grandeur, a visit to Avondale includes a 20 minute audio-visual display outlining the story of Parnell. When visiting, do not miss the nature walks of the grounds and gardens.
The Church of St. Mary and St. Michael, built in 1856, is definitely worth a visit. For the golf enthusiasts, the Glenmore Golf Club is situated close to Rathdrum. More recently, Rathdrum was the venue for many of the scenes in the movie Michael Collins.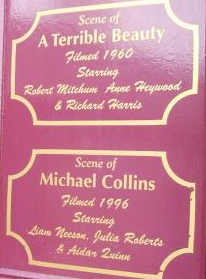 Today Rathdrum is a small quiet town, however it has excellent transport facilities. Three trains run daily to Dublin and Rosslare . There is also a regular bus service to other destinations.