Thurles

Thurles is a busy market town located 14 miles north of Cashel. Durlas Eile in Gaelic means strong fort of Ely and is where Thurles get its name. This market town is situated on the river Suir between Templemore and Cashel.
There is very little mention of Thurles in historical records until 1174 AD when it was the scene of Strongbow's Anglo-Norman Army. The town was founded by the Butler family. It has been the Cathedral town of the archdiocese of Cashel and Emly since penal times. Black Castle stands between the West Gate and Parnell street and is thought to have been built in 1493 AD. At the end of the bridge across the river Suir is Bridge Castle.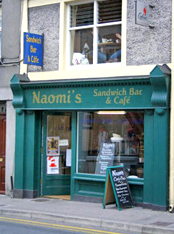 In 1884 the G.A.A. (Gaelic Athletic Association) was founded at a meeting in Hayes' Hotel. The GAA has since gone on to become the most successful sporting organization in Ireland. The Centrefield building off the Square houses Lar na Pairce, a museum of hurling, which is open from 2pm to 5pm daily and features a 20 minute video of game highlights.
St. Marys Protestant church stands on the Thurles-Rathealty road. It now houses a museum dedicated to the memory of the Great Famine.
Good accommodation is available in the town and easy access is not a problem as the train line through the town is the main line between the main cities of Cork and Dublin .