Youghal
If you continue to travel eastwards along the coast from Cork city and through Midleton, you will arrive in Youghal. The Gaelic word for the name actually means Yew wood, suggesting the presence of such a forest at one time perhaps.These woodlands once fed the 17th century Ironworks nearby.
There is much in Youghal which links it to the past. It has recently earned acclaim as an Irish Heritage Port, which hints at the many historically interesting buildings in the town. An extremely informative Visitor Centre, which adjoins the Tourist Office, will be of further interest. From here you can join one of the guided tours which will reveal Youghal's ancient fortifications. The 11th century St Mary's Collegiate Church is a definite inclusion in your tour as it is still in use after eight centuries. Here lies the tomb of Mary, Countess of Desmond. Legend maintains that she fell out of a cherry tree and died at the age of 147 years. Similarly, the Clock Gate which dates from 1777 and the Benedictine Priory will remind you of a past age.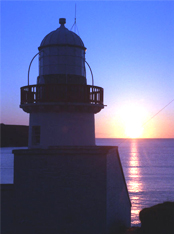 Occupied by the Danes and then the Normans, the town received a Charter from King John and went on to be part of the land allocated to Sir Walter Raleigh. His home, Myrtle Grove, is open to the public and there is a local belief that it was here that he first planted potatoes and smoked a cigar.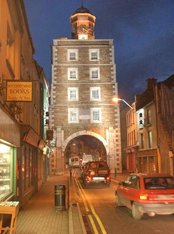 The town has not avoided the 21st century entirely, though. Youghal features as one of the well-loved tourist towns of County Cork, boasting the largest funfair in the country. The four miles of sandy beaches in Youghal are safe for swimming and two of these beaches are European Blue Flag approved. Golf, Pitch and Putt, tennis and angling are all popular activities here.