Public Holidays

Ireland has two similar but different schedules of public holidays. The Republic of Ireland has 9 official holidays each year while Northern Ireland has 10.
Here is a full list of all public holidays in the Republic of Ireland:

New Year's Day (January 1st)*:
Many Irish celebrate New Year's night in their favourite Pub. Only in some of the bigger towns are fireworks used for the New Year's celebrations.
New Years day marks the end of the long Christmas/New Year break with most people returning to work the next day.
In some parts of the south of Ireland there is a custom called the "New Year's Swim". In the morning of the New Year many people dive into the cold sea, but only for a few minutes. This event is generally covered in great detail by the local newspapers and by TV...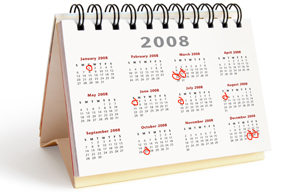 St. Patrick's Day (March 17th)*:
While the public holiday is March 17th, The St. Patrick's Day festivities take place from March 15 until March 18 (4 day period) and it is Ireland's biggest annual festival. It is a celebration of the Irish patron Saint and you can find street theatre, fireworks, international carnival, bands and Irish music. For more information visit the website http://www.stpatricksday.ie/cms/home.htm
When St. Patrick's Day takes place on a Saturday or Sunday, the Public holiday is observed on the following Monday.
Easter Monday (date varies each year: 2016: March 28th, 2017: April 17th )
The day after Easter Sunday is observed as a public holiday every year in Ireland. Most businesses are closed on this day and all schools are closed for the entire week. This makes this a busy time for vacations in Ireland.
Some businesses also close in observance of Good Friday although this is not an official public holiday
Bank Holidays (First Monday in May, June & August and last Monday in October):
On Bank Holidays, most businesses and all banks are closed. The Bank Holiday was originally initiated in the United States; In 1933 President Franklin D. Roosevelt declared a bank holiday to help stop the money panic in the nation because the depositors had been withdrawing their funds with such speed that many banks ran out of money to pay over the counter.
The Bank holiday now serves as a day off for workers and many Irish people plan their annual leave around these days.
Christmas Day (December 25th)*:
Like in many other countries, Christmas is one of the most important holidays.
Christmas day itself is mainly celebrated quietly with family, however many people take leave between Christmas and New Year and celebrate for the entire week.
St. Stephen's Day (December 26th)*:
The day after Christmas, St. Stephen's day (known as "Boxing day" in the UK) is also a public holiday. The traditional ancient practice of carol singing, "Wren Boys", is re-enacted, when groups of children dress up and call to the doors of the houses in the neighbourhood singing "the wren"
Many Irish towns also have some individual festivals besides their public holidays . Our Event Calender has details of these festivals. Generally, these festivals are about Irish music, dance, horses, dogs, theater, sport, boats, races, food and beer! So be sure to enjoy our festivals & learn more about Irish culture on your Vacation in Ireland!

Northern Ireland observes some of the same holidays. This is the full list:
New Year's Day(January 1st)*
St. Patrick's Day (March 17th)*
Good Friday (2016: March 25th, 2017: April 14th)
Easter Monday (2016: March 28th, 2017: April 17th)
May Bank Holiday (First Monday in May)
Spring Bank Holiday (Last Monday in May)
Battle of the Boyne (July 12th)*
Summer Bank Holiday (Last Monday in August)
Christmas Day (December 25th)*
Boxing Day (December 26th)*
*where holidays marked with * fall on a weekend, the holiday will be observed on the following Monday or next business day
Our website has over 2000 pages of content to help you plan your dream ireland vacation, whether its more information about Ireland, our Ireland vacation packages , escorted coach tours of ireland or activity vacations , feel free to browse our website or alternatively contact one of our Ireland based Guides who can provide you with a free vacation quote to Ireland.